Kate Griffler
Artistic Director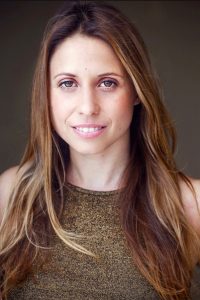 Director of 121 Dance Project: Kate Griffler graduated from SUNY Purchase College with a BFA from the Conservatory of Dance and Certifcate in Arts Management. She also completed the 6 month producer's seminar with the Commercial Theater Institute.
Kate created the 121 Dance Project in 2006 with founding member Harold German. Her work has been seen in various venues in New York City as well as in Massachusettes, Colorado, Rochester, and Japan, and her choreography has been seen in several films. Kate received a commission from the Brockport Chamber Ballet, from the World Fellowship. Credits as a creative producer/choreographer include; producing two full productions, two 24 hour Equity Readings, and producing the demo cd of "The Awakening of Angel DeLuna" a full book musical. She is currently partnering with 129 Films to produce the musical as a film. Kate directed the REVERBdance Festival from 2011 to 2015 and was part of the non-profit organization from 2005. This festival showcased choreographers in New York City, Purchase College and Boston College. Kate co-produced two international festivals, NYC-MEX Festival de la Ciudad International Tour and a-core-dance arts and Heart Expo Japan. Other producing credits include: co-producer of independent film Indigo Children, and choreographer/co-producer of feature film Drilling Holes In The Sun.
As a dancer, Kate has performed nationally and internationally with choreographers Ayako Kurakake, Shaun Roschman,Stacy Grossfield, Kathlene Dyer, Caitlin Trainor, Ceilia Rowlson-Hall,Ofelia Loret de Mola, John Curtis, Miriam Wolff, and Martha Williams.